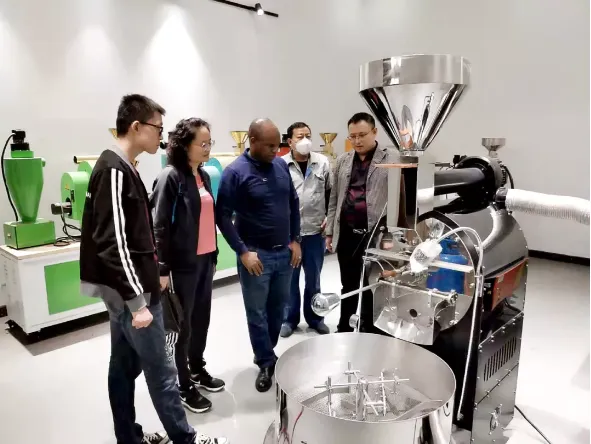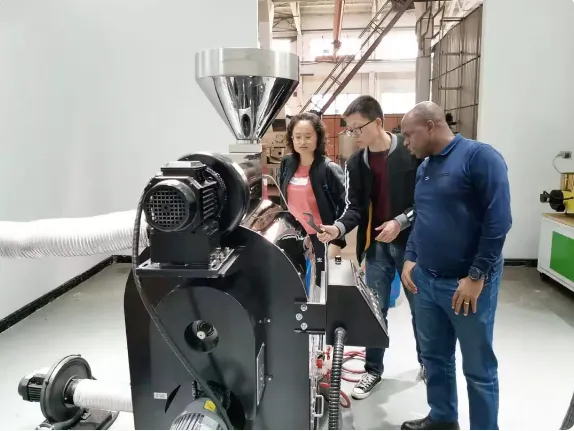 Testing the 12kg coffee roaster
He has a coffee estate in Burundi, which is engaged in coffee roasting and related business all the year round, so he is very familiar with the coffee roaster.
After 15 minutes of roasting by himself, the medium-roasted coffee beans were mellow, and he gave a high evaluation.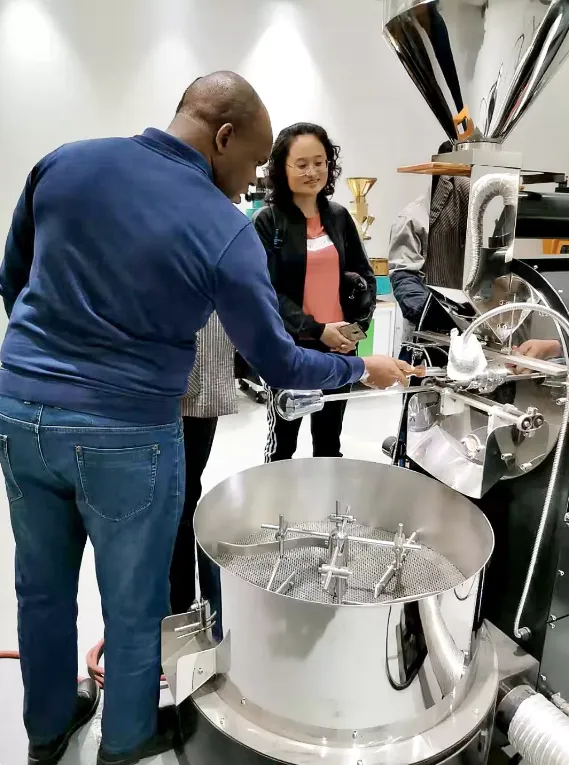 Due to the satisfaction with the roasted coffee beans, the customer also requested to test grinding machine. The customer has separately calibrated the two grades powder, and is satisfied with the effect.
He is also very interested in our constant temperature sealing machine and automatic filling machine. After asking about the function in detail, he greatly appreciates our ability to provide a complete set of coffee roasting equipment!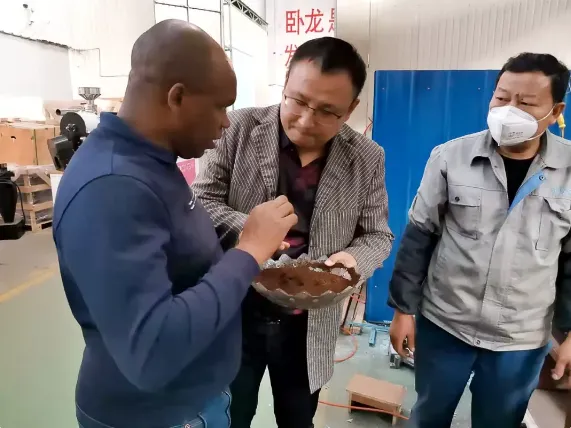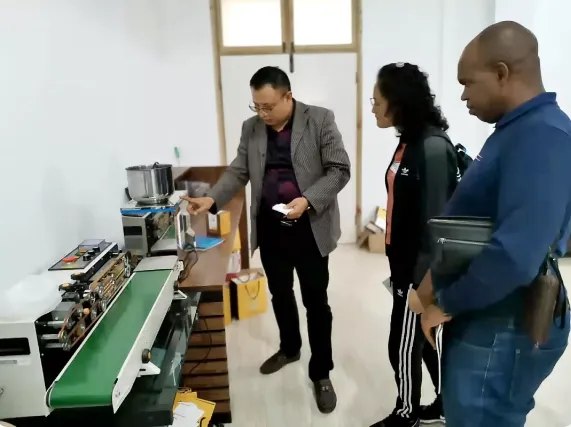 In the future, we expect that our coffee roasting equipment will provide convenience for more people in more countries and regions.