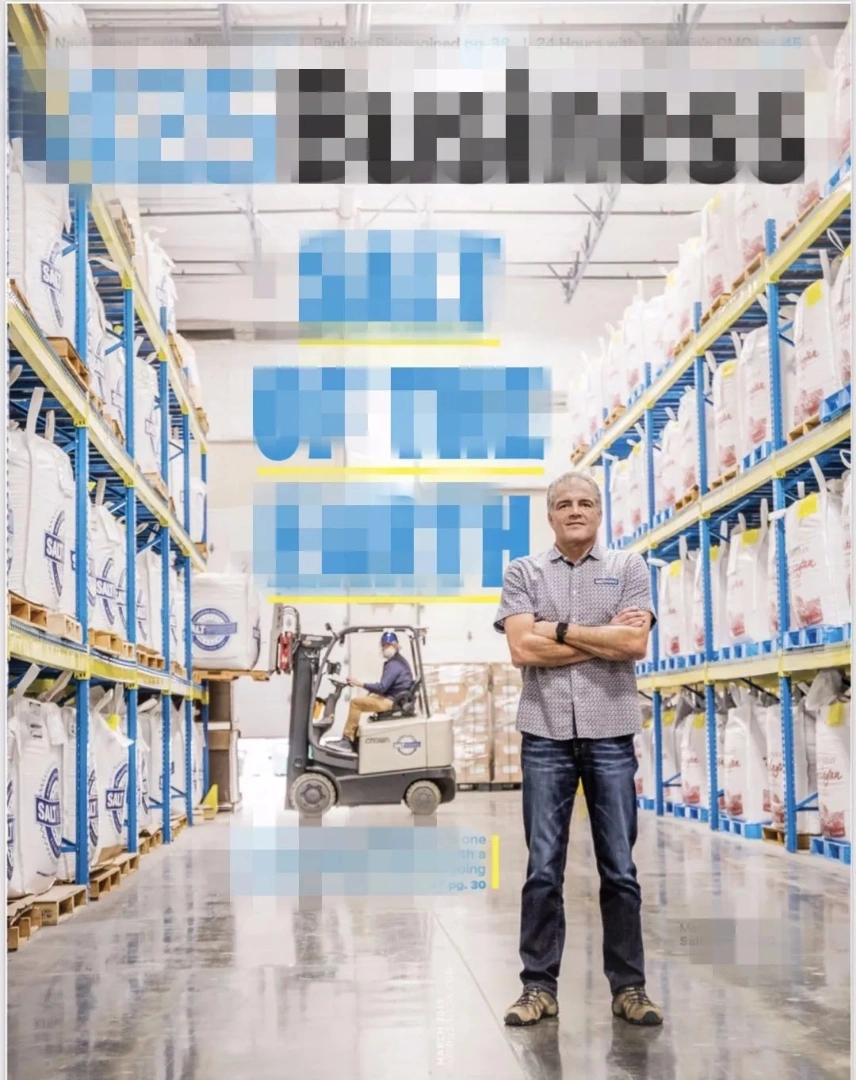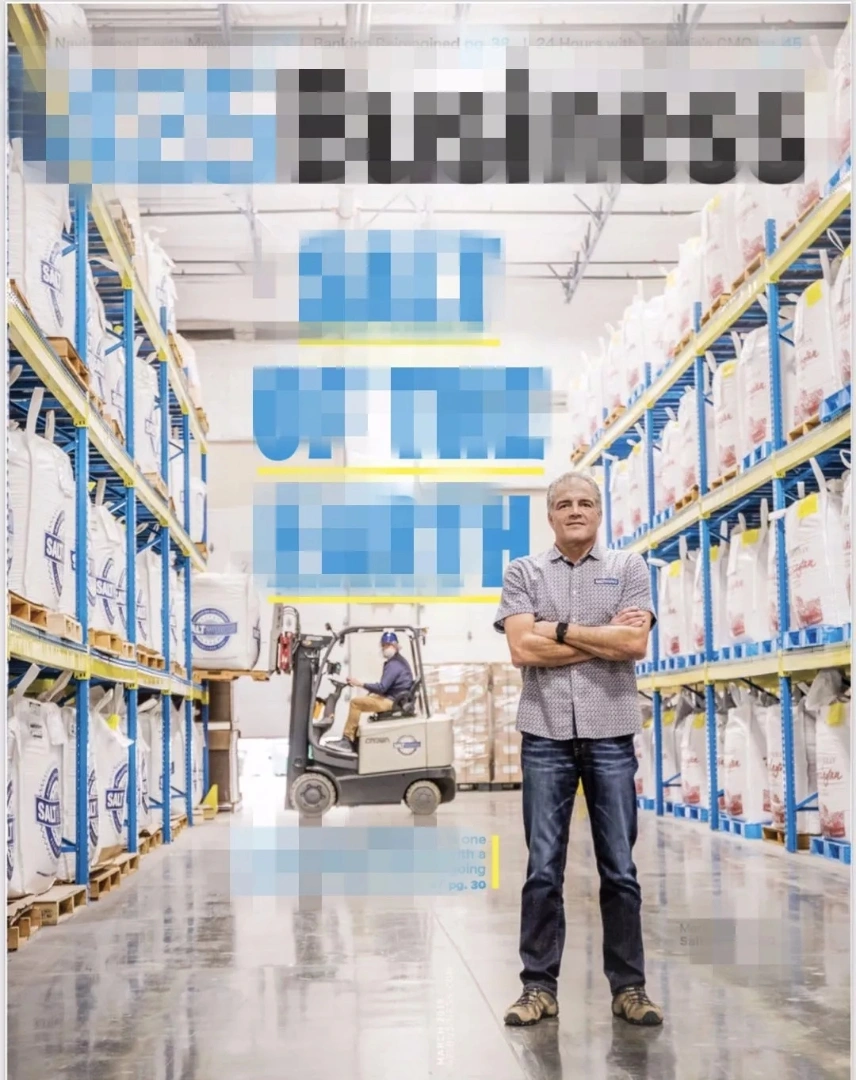 The client is the CEO of a salt company in the United States. Two weeks ago, we reached a cooperation and ordered a roasting machine. The purpose of this visit is to comprehensive strength of our company. Conduct an inspection and evaluation and seek new opportunities for cooperation.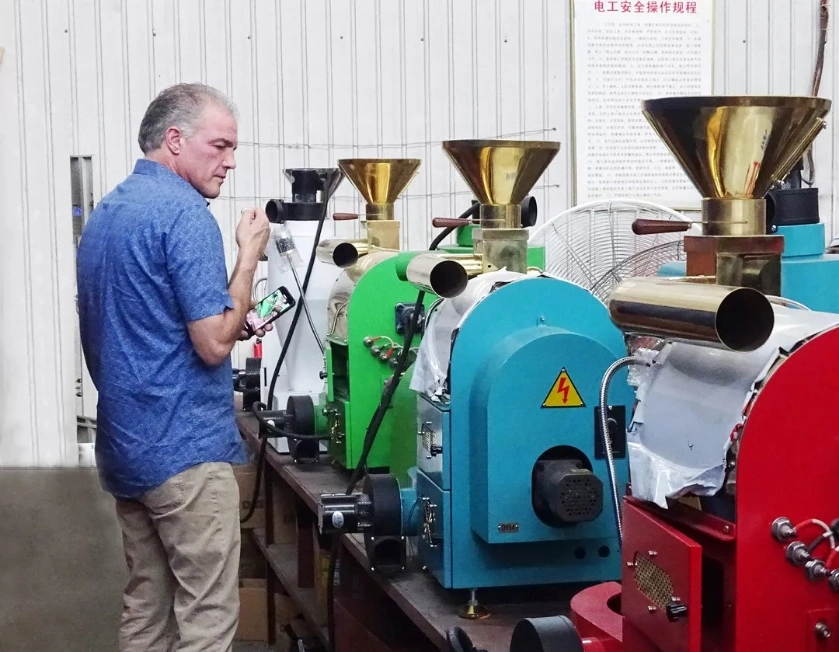 The customer first visited the scale and equipment of our company's factory, and then observed the employee's operation process. Here, the foreign trade manager explained in detail about the working principle and technical advantages of our company's coffee roasting machine. The customers praised the company's "green environmental protection, quality as one".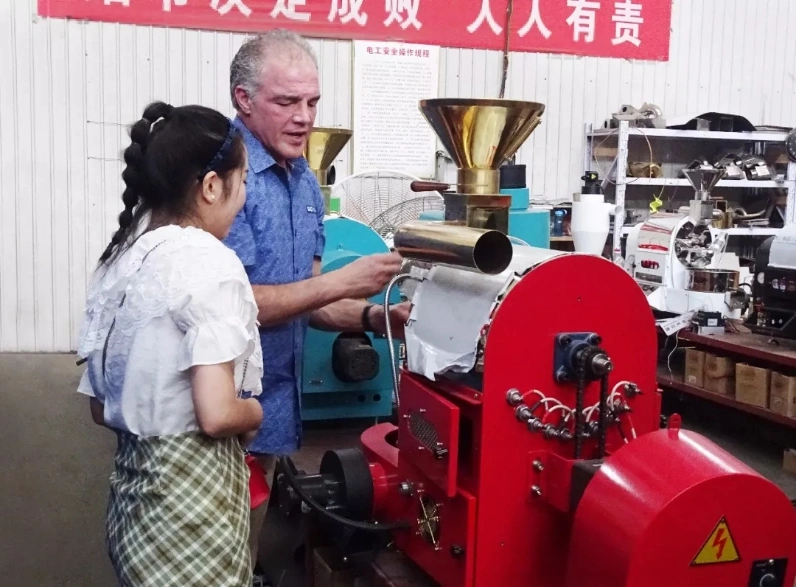 After the inspection, the two sides talked in the conference room. During the discussion, the customer stated that their company's requirements for machine quality were quite high, but overall, the machines produced by our company made him quite satisfied. In addition, the customer deeply appreciates and appreciates some of the design concepts of our company's machines, and looks forward to more in-depth cooperation.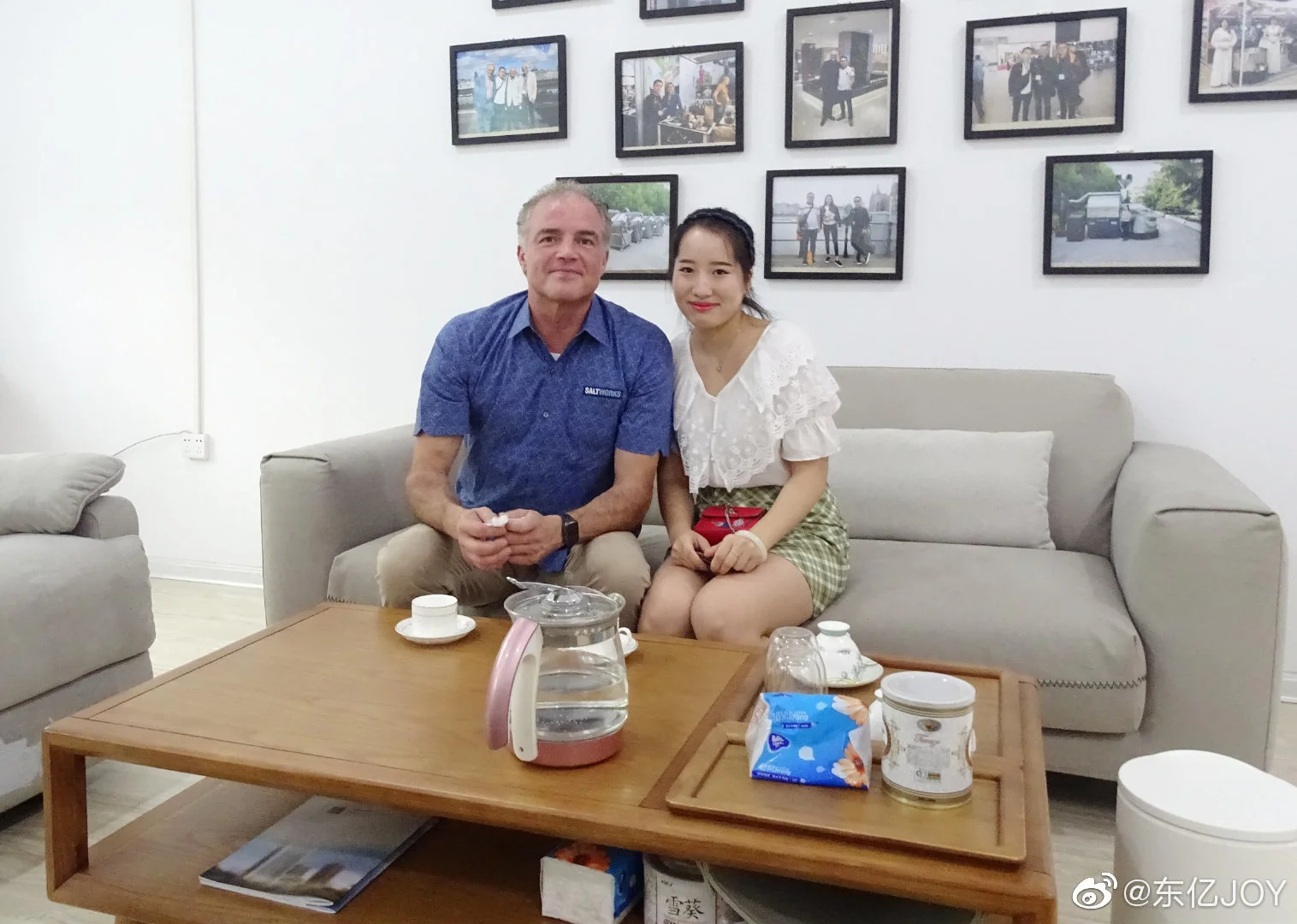 It is the tireless pursuit of Dongyi Yoshan to create products with care, earnestly manage brands and serve customers with enthusiasm!