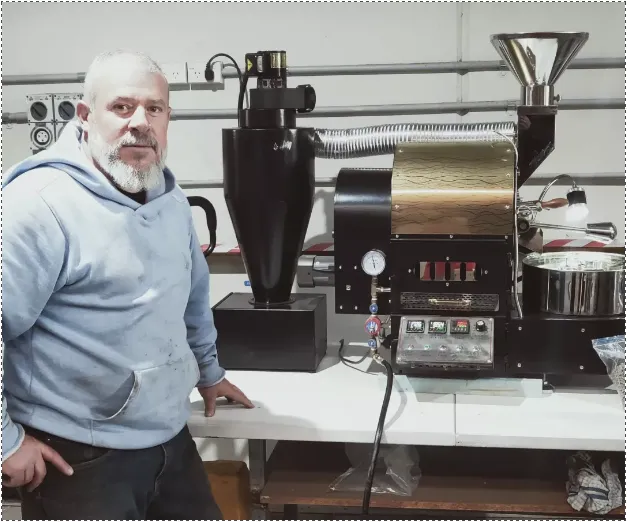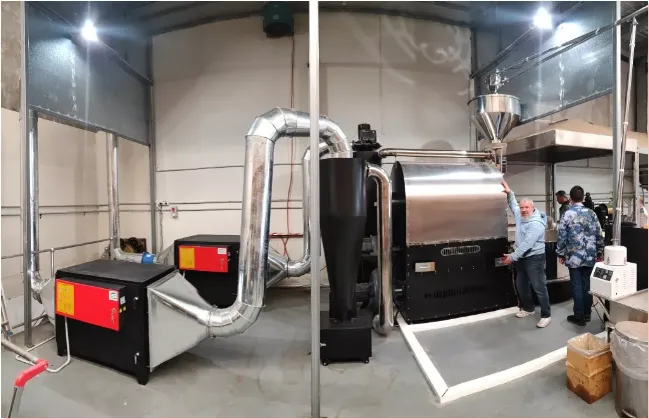 Ignore kahdim with our roaster
Ignore kahdim is a very capable businessman who runs a health food company that produces coffee powder, coffee beans, instant coffee drinks, health tea and more.
In June last year, he accidentally saw our coffee roaster on the Internet, and was immediately attracted to it. So he contacted director. After long time learning, he started the first cooperation - ordering a YS- 2kg small coffee roaster and grinder.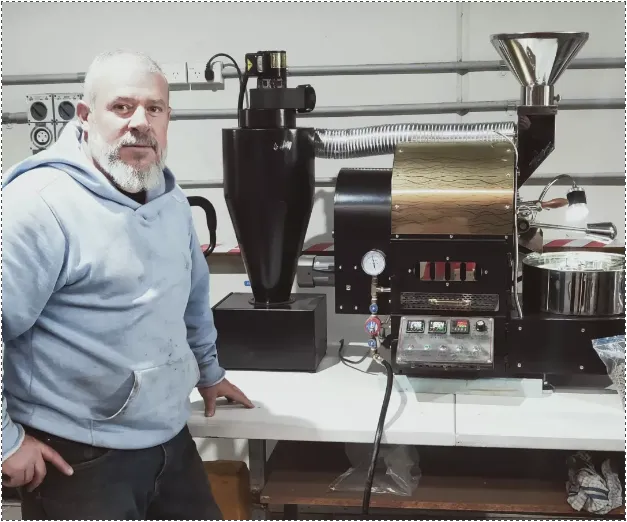 After the arrival of the machine, Ignore kahdim quickly understood the use of the roaster, and was skilled and comfortable. After several comparisons, he found that the baking effect of our roasting machine is almost the same as that of the famous German brand roasting machine. However, our price is more affordable, so we trust us more. Later, he often communicated with our director about coffee roasters. Over time, they became good friends!
Just after the end of this year, Ignore kahdim contacted director to inform him of the desire to order a larger roaster, and need to solve problems such as loading and removing smoke. After a long period of communication, the final plan was finally determined. Our technicians have customized a perfect roasting line solution according to the customer's plant area and the characteristics of the apartment. At the end of August, when the customer just received the roaster, director took the air to Australia to guide him to install.
Under the guidance of our director, Ignore kahdim quickly completed the installation of the machine according to the previous design. The commissioning of the machine was also completed very smoothly.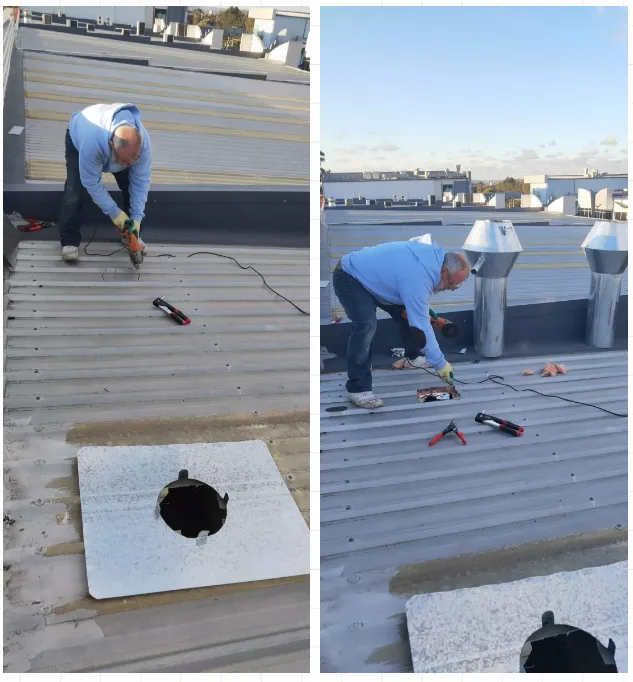 To express gratitude, Ignore kahdim took the director to feel the local customs.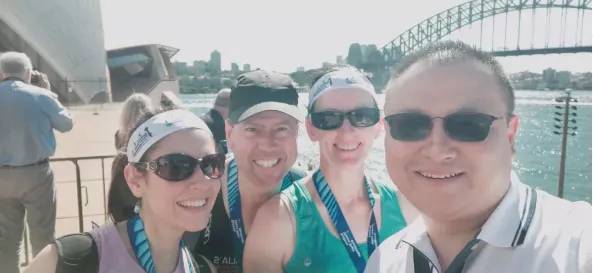 Your trust is our eternal pursuit!